1. Go to the NSLDS.gov webpage.
2. Once you log in, check out the instructions below to find your servicer for each loan amount.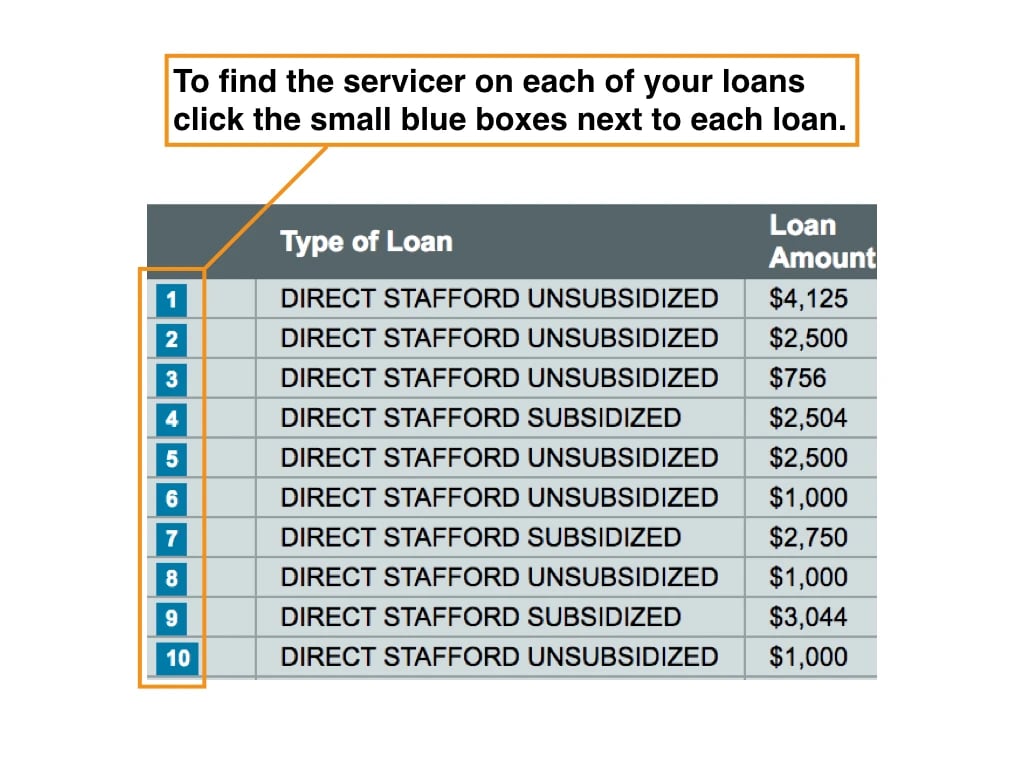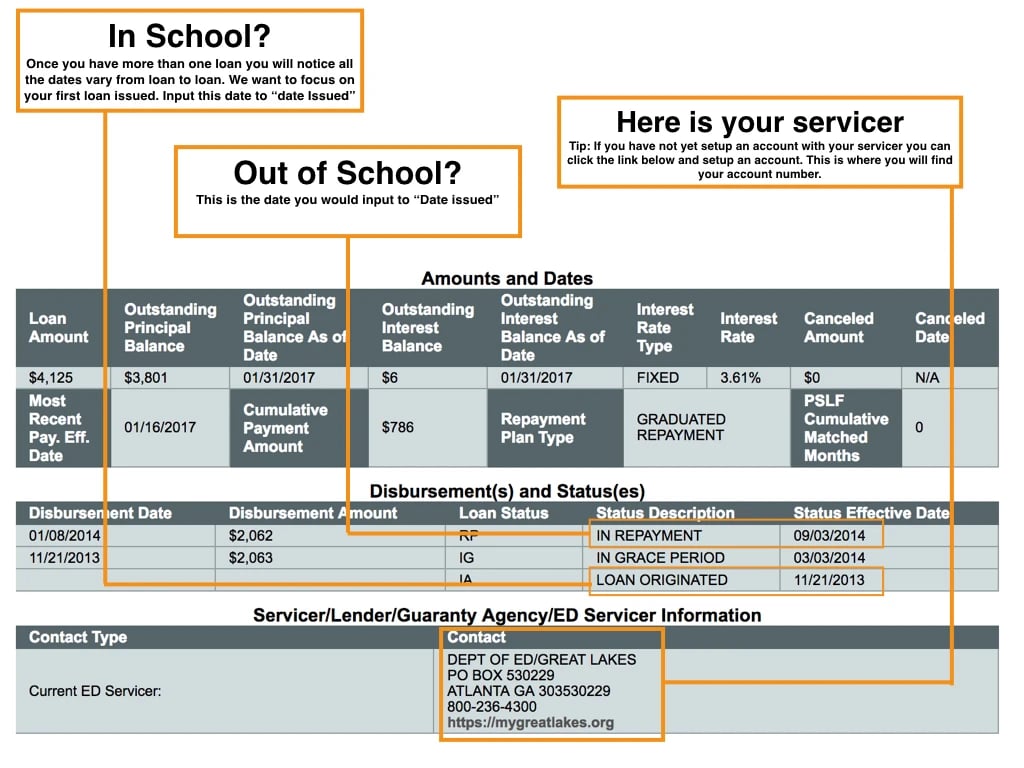 3. Once you know who your servicer is, find out what info you need to get started with Changed

HERE.
Still have questions? Send us an email!