Debt Repayment Your Members Will Feel Great About
Changed provides a debt repayment hub for your members to track, manage, and repay all of their debt in one place to build better financial health sooner.
Selected partners:
Do Debt Differently
With Changed, you can boost revenue through a value loop that fosters engagement, loyalty, and new product conversion.
Help Your Members Save Big
Your customers want to know how to manage and pay down their debt. But without the proper resources, they can quickly feel overwhelmed. With a tool like Changed, your members can monitor their savings and put more money toward debt repayment with every purchase they make.
Boost Your ROI
Increase product utilization among members with one single platform that centralizes the debt repayment experience. Way more than a PFM, Changed is an ABFM (action-based financial manager). Build member loyalty and attract a younger demographic so you and your members will be in it together for the long haul.
Scale Your Solution
We get it: You need a platform that can grow as you grow. We offer co-branded experiences and customized offerings with our APIs. We do the heavy lifting; your teams view it all and can take action in their dashboards. Changed ...
Creates a hub to connect all member debt data in one place

Securely moves funds
Verifies loans
Sends debt payments
Want to see what Changed can do for you?
Our experts say it best. Schedule a consultation today with a member of the team to learn more about our customized solutions.
What's the ROI?
Foster loyalty with your consumers so you can be their go-to banking partner in this phase of their life and the next. By offering them a cost-effective, user-friendly tool to pay down their debt, you'll quickly become your members' go-to on all money matters as they build toward their financial futures.
Members looking to buy a home in the next 12 months
Saved in interest for your members in the last 90 days
Innovation That Doesn't Compromise on Personal Security
We work with financial institutions like yours to ensure that customers' personal information is kept secure and protected.
Data
Our end-to-end encryption and insured funding accounts put customers' privacy first and keep their data safe.
Security
Users enter protected login credentials via SSO and/or FaceID. The experience can also live within your digital experience.
Compliance
From user data to secure money movements, Changed follows all regulatory requirements and can provide the documentation your team needs to make a sure decision.
Actionable debt repayment
"Changed will allow members to save in ways that align with their budget and make actionable progress toward their debt."
Ben Maxim
Chief Digital Strategy & Innovation Officer
MSUFCU
Streamlined integration
"Changed made it easy for our Credit Union to implement and the application is a perfect fit for our mission of 'Empowering Financial Health for All'."
Martin Carter
CEO/President
Astera Credit Union
Building healthy financial futures
"TFCU has a strong focus to help members build better financial health and Changed has been a tool to get them there sooner in a budget friendly way."
Amy McGraw
Chief Experience Officer
TFCU
Our Competitive Edge
Others
Changed goes beyond a PFM. We're an ABFM (action-based finance management). That means we don't just show your members what they should be doing. We automate it.
PFMs are great at telling you what you're bad at and leaving it there. No action here.
API, SDK, ??? - Sure but not needed.
Changed embeds into any of your consumer-facing experiences and handles the process from top to bottom. Let us do the heavy lifting; you just focus on tracking ROI.
Getting IT involved, spending weeks in docs, and doing all the heavy lifting is not a good use of your time.
Changed is integrated in the most popular banking systems to make offering it to your members as easy as possible.
Outside, link-out, disjointed experiences that you'll be embarrassed to share with your members.
Best-in-class security to make sure your consumer data is safe and secure. This is Priority #1.
Lack of data security, data control, and data ownership is not in your best interest.
So, how much does it cost?
We offer fair, up-front, usage-based pricing so you're not overpaying for providing a valuable tool to your consumers.
No clear ROI, unpredictable pricing, and budget meetings.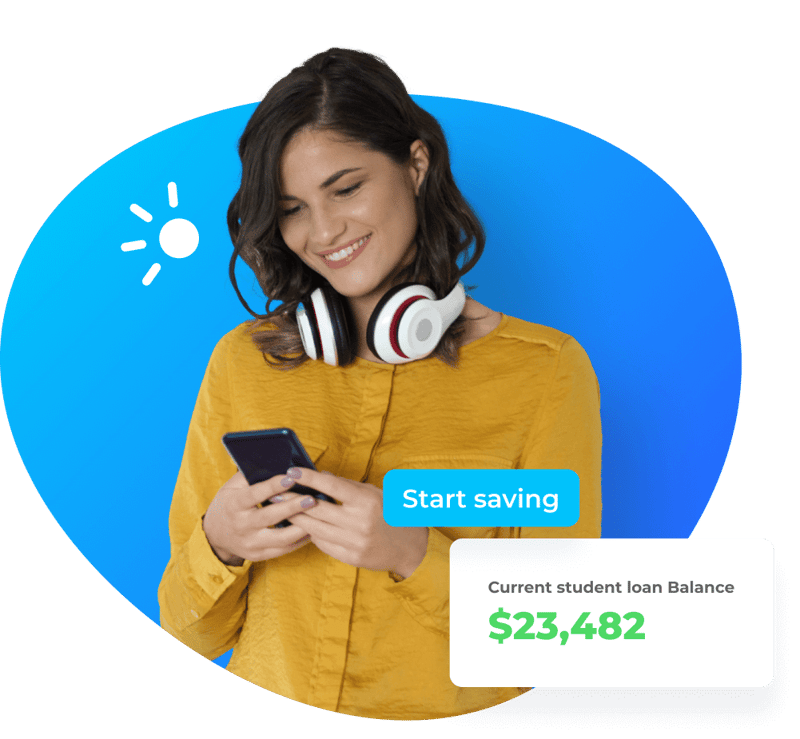 Why Debt Repayment Needs to Change
Read the latest from our founders about how they got their start and why they're ready to help customers like yours change their relationship with debt forever.